Zaterdag 10 Februari 2018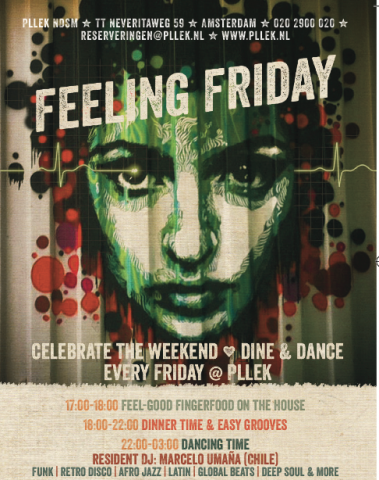 Nederland, Amsterdam -

Pllek (op NDSM terrein) - Evenement

Feeling Friday Special - On the Corner Soundsystem
Van Vrijdag 09 Februari 2018 - 17:00
t/m Zaterdag 10 Februari 2018 - 03:00

OnTheCorner Soundsystem reaches the wonders of Pllek in Amsterdam. Gioumanne joins Pete & David to cover all bases of afrocentric dance music past, present and future. Support on the night is by dj duo PÅL/SECAM from the local PAN-AMAFROPEANS crew! On the Corner Soundsystem was born from the label's long running collaboration with Santuri, the platform for new sounds and unholy collaborations from East Africa and beyond. Following a string of hyped hybrid releases, label boss, DJ and mover/shaker Pete OntheCorner has teamed up behind the decks' with Santuri's co-founder David Tinning. Santuri Safari is a network of DJs, musicians, producers and cultural activists with a vision to create a contemporary underground East African sound. Recognizing (but not limited to) the emerging house sound and DJ culture in the region, Santuri creates innovate recording collaborations that mix the traditional with the cutting edge. PAL/SECAM is an Amsterdam based Dutch/French DJ duo, who spread the intercontinental PAN-AMAFROPEANS sound on the local dance floors. PAN-AMAFROPEANS. Not an easy word. But if you let it melt on your tongue just a little bit before you swallow, you'll understand what flavors are incorporated: a mishmash of grooves from around the world, not bluntly stacked but accurately fused together.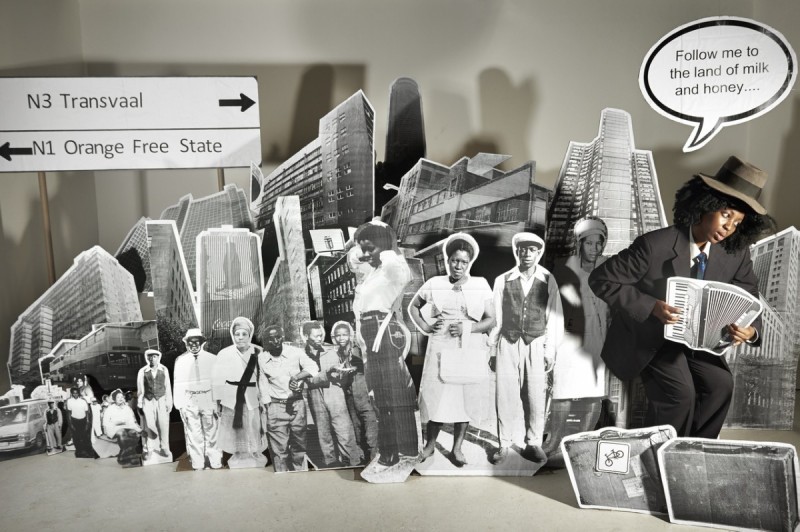 Nederland, Amersfoort -

Kunsthal KAdE - Tentoonstelling

Tell Freedom. 15 South African artists
Bij Kunsthal KAdE in Amersfoort vindt van 27 januari t/m 6 mei 2018 de groepstentoonstelling Tell Freedom. 15 South African artists plaats. De tentoonstelling presenteert bestaande en nieuwe werken van vijftien jonge kunstenaars uit Zuid-Afrika. In hun werk reflecteren zij kritisch op het verleden, het heden en de toekomst van Zuid-Afrika in een globale context. Kunstenaars: Bronwyn Katz, Neo Matloga, Donna Kukama, Haroon Gunn-Salie, Nolan Oswald Dennis, Lerato Shadi, Madeyoulook, Buhlebezwe Siwani, Lebohang Kganye, Ashley Walters, Francois Knoetze, Mawande Ka Zenzile, Kemang Wa Lehulere, Dineo Seshee Bopape en Sabelo Mlangeni. Gastcuratoren: Nkule Mabaso en Manon Braat.
In filmtheater De Lieve Vrouw worden in het kader van 'Tell Freedom' op verschillende data een aantal Zuid-Afrikaanse films vertoond.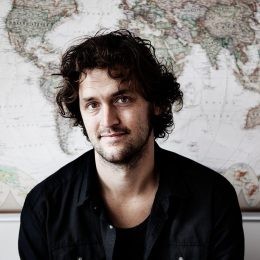 Nederland, -

Nederland - Muziek

Van Mali Tot Mississippi
Musical globetrotter and top guitarist tells the story of the blues in a musical 'one-man show'. As a teenager, guitarist Joep Pelt went to the south of the US to learn the blues. He met old heroes, who taught him the typical Delta blues style. Pelt hopelessly fell in love with the blues and decided to dig deeper. In his musical one-man show 'From Mali to Mississippi' Joep tells the story of the West African roots of the blues, traveling along the Caribbean slave routes to her birth in the south of the US, only to see her change the history of music forever. With his stories, photos, historical images and of course many songs that he collected along the way, Joep takes you on a special musical adventure.