Zondag 25 September 2016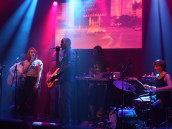 Nederland, -

Nederland - Evenement

Voice4Thought Festival 2016: 'People in Motion'
After last year's successful edition Voice4Thought is back with its second annual festival. This year's theme is 'People in Motion'. From 21-25 September the festival will be held on various locations in Leiden. Artists, scientists and journalists will collaborate and share their contribution through music, film, modern dance, visual arts, workshops, panel discussions and debates.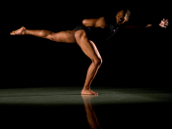 Zuid-Afrika, Johannesburg -

Johannesburg - Evenement

Arts Alive Festival 2016
The countdown has started for the Arts Alive Festival in September with theatre, music, dance and the annual Jazz on the Lake concert. The festival is back with a full programme, to showcase the diversity and quality artistic offerings for the residents of Johannesburg. The festival will feature a range of exciting overseas and local artists within literature, poetry, master class workshops, music and dance; a diverse range of music from Jazz to Afrobeat, Hip Hop, Dancehall reggae and traditional rhythms to Kwaito. Also: Music Conference & Exhibition 'Censored: When the Revolution Could Not Be Televised', African Women Writer's Symposium, Indian Music, French Circus etc.